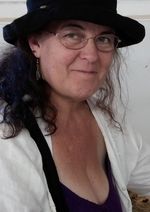 The biggest thing I can say about Steve Greeley is where the hell has he been? This man is a profound talent – a classic 20th century popular songwriter. As I listen to this collection I am confident that his songwriting ability rivals the crème de la crème of modern pop musicians such as Billy Joel, the Doobie Brothers, Burt Bacharach, Jackson Browne, Carole King and many others who dominated the radio. Steve has the instincts – he knows how to write a melody and a hook, and he has a beautiful tenor voice that more than delivers. Some of this album, which he described as the collected love experiences of people from a fictitious town, remind me of the dramatic tunes of '80s groups like Journey, or the mid-career Beatles. Some could have been written for Broadway shows, or for part of the repertoire of standard song stylists.
"I'm Not Afraid" is the kind of song that should have been in the movie Dirty Dancing. Think of Patrick Swayze and Jennifer Grey in a tangle of ballet embraces.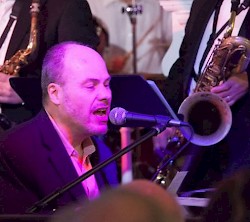 "Close My Spirit Down" has the descending piano chords you hear in a hymn. It has an honest and innocent sadness that makes me think of Tom Wait's song, "I Hope that I Don't Fall in Love With You."
"Don't Know How I Let The Money Slip Through My Hands" has a Cajun/bluesy 'girl done me wrong' sound - a perfect example of a hit from the Brill Building. A line up of curvaceous dancing backup singers would go well in a live performance.
"No Matter What You Say" makes me think of Ray Charles. You could pare it down to just piano, or make a big fat production with horns and more of those curvy singing ladies. Yeow.
"Stone Solid" is a primo example of Steve's hit writing ability – a catchy melody with a hook. The lyrics are simple love song lyrics with a fun melody: "Walking into the party/I saw her all alone/Just one look was all it took/had to call her on the phone/But what would I say?/What would she do?" This is the type of song that ruled the '60s.
"Gotta Know Why" - Steve calls to mind Peter Cetera in his vocal delivery, and Michael McDonald in writing style.
"Four Letter Girl"- I love this gritty little song, full of double entendres about a man-eater type woman. It has an early Van Morrison "GLORIA" feel. And what is really cool is Steve wrote it with his son Sam.
"Jealousy" - This exceptional song could be in a Broadway show – a great mouthpiece for a villain: "Iago lives right here in my head/Whispering words I wish he never said." It has a Burt Bacharach/Henry Mancini feel. I can imagine Tom Jones singing this wearing tight pants. And Steve, you sound really hot too! That's some great vocal range.
"Out of Time" - I love this. It has the gut-ripping quality of Bonnie Raitt's song "I can't make you love me." "Bad news has a way of coming sudden/Don't it seem like you've been shot between the eyes?" The haunting trumpet nails the hollow, gutted feeling.
"In My Memory" - What can I say? This is a real, first-class love song, the kind that spans the generations. If everyone experienced love like this, we'd have peace on earth. Utterly gorgeous. Steve, how did you come up with this? I couldn't get through it without crying.
Watch for Steve playing solo shows or performing with his band, Big Red Sun, in the Boston area. To listen to Steve, please visit: www.SoundCloud.com/steve-greeley.
Photo of Steve Greeley used with permission
Kim lives in Maine, which is lovely, and where she continues her enthusiastic relationship with Art, Music, Nature, Books, Animals, Humor and Trees.