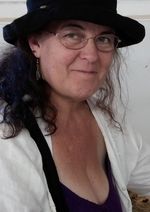 Smithfield Fair has released a delightful compilation CD, re-releasing fourteen tracks from their early career along with six new recordings.
One thing about longevity is that you get to take a good look at life. Joel Smith, Robert Smith, Dudley-Brian and Jan Smith have spent decades making music together, and they really know what they're doing. They've learned how to take their life experiences and spin them into musical stories.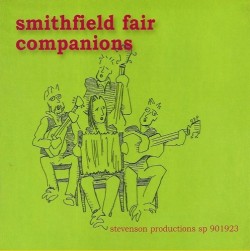 Their musicianship in such songs as "Over cross the Mountain" and "To Louisiana" is crisp and clean, and the harmonies are sweet as "hot buttered biscuits with syrup, yes, ma'am." Mmm mmm mmm.
What about the hot tensions vividly expressed in "Those Nights"?
Gospel afficianados will appreciate Dudley-Brian's love song to God, "I Can Come Home."
The pop songs of Joel Smith, such as "In a Moment's Notice," are reminiscent of innocent and optimistic bands like Firefall.
My favorite cut on the whole CD is "Fishlips." It's a funny, dreamy, Cheech n Chong-ish, twangy guitar little diddy. Most of Smithfield Fair's music is kind of dignified, so I like that they show their silly side here. Silly is good! She must have been drinking the same tea when Jan wrote "Cuckoo": "...preacher says I'm going to hell and I tell him I'm already there..." Love the tubas and horns in that one as done by the aptly named "Drunken Asylum Band."
"I Guess I Should've Known" really captures some of the agony of love relationships.
The final cut is the timeless "Hard Times" written by one of the tenderest hearts of American song, Stephen Foster. Smithfield Fair does it like a fine old hymn.
I love the two photographs they've included on the CD cover. I want to know if all that great hair comes from living over forty years in the bayou?
These folks are excellent in every way, if you get a chance to see them in your town, don't miss them. For tour dates and CD orders, visit their website at smithfieldfair.com.
Kim lives in Maine, which is lovely, and where she continues her enthusiastic relationship with Art, Music, Nature, Books, Animals, Humor and Trees.