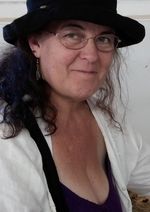 Kim Taylor is an Indie singer/songwriter from Cincinatti. She writes songs with marketable hooks ala Sheryl Crowe, but has a bluesy side more like Susan Tedeschi. Her husky and expressive voice is woven admist strong musical arrangements.
"Like a Woman Can" has a really great throbbing under-belly – gritty and soulful. It has a catchy tune, and sounds as if it was built on the arching back of a hissing cat. It cries: we aint gonna take it no more. I get the feeling that Kim is not sitting there thinking, "Gee, what kind of song should I write today?" Her songs are responses to life.
"I'm a woman worth equality
Nobody, nobody can feel like a woman can
Let me see it, oh that glorious day,
you can't hold me against my will
do you hear it, it is the human way
so make it law no longer just a bill"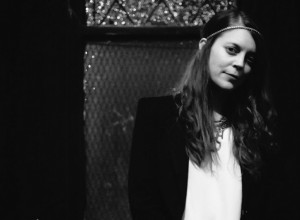 "Bleeding Heart" has a gospel-hymn sound, with a sympathetic message, sung from the heart.
"I wish I could help you
The way that you want me to
We all have our own bleeding heart to attend to
You're bleeding heart, let it go"
"Love's a Dog" cleverly illustrates the characters that haunt us while we suffer over love. This is one of my favorites on the CD.
"Love's a dog that wanders by
in spite of all you've done to hide
finds the bone you left a year ago,
when everything was just fine
Love's a dog,
it's hungry,
you're the one to feed it,
go on – give it a good steak,
give it, lots of water
buy it a leash and a collar"
"You are So Beautiful" has a Rickie Lee Jones feeling, full of longing and sweetness, with a full sounding, minor-key ending arranged as if by Brian Wilson.
"I searched for love,
but I could not find it
I looked hard during the evening hours
I searched for peace,
but I could not feel it
Nothing here,
I can barely see but you
You are so beautiful
you are so beautiful."
"Time and Again" is an edgy tune, recalling the styles of Stevie Nicks, Marti Jones and Sam Phillips. Great beat, great hook.
"We Are Washed" is a paean of love renewed, hope given back, an encouraging 'it's gonna be okay' song.
"We are washed at the table
bowing our heads again
looking where we have been
we are washed
holy waters the river is calm today
can't wash our love way"
"When I Lay Down" is a prayer to release burdens at the end of the day and take refuge in love.
"When I lay down at night,
search heartache,
I can't let go.
Let the burdens all slip,
I will loosen my tightening grip,
give me peace love and happiness,
give me kisses,
let me forget,
when I lay down."
"Take What You Want" is a declaration of love that seems to expect no reciprocation.
"I'll do my best tonight
give you anything you need
just take what you want from me
my mission's only a skin that falls upon everything,
just take what you want from me
I love you more than I ever did"
Kim Taylor is an artist with mettle and maturity, keen powers of observation and is deserving of major radio play. Check out her website for touring dates and CDs for sale, lyrics and more at kim-taylor.net.
Press Photo from kim-taylor.com
Kim lives in Maine, which is lovely, and where she continues her enthusiastic relationship with Art, Music, Nature, Books, Animals, Humor and Trees.