We've adopted a wee kitten that we've named "Tovi Zoom Zoom."
Tovi is short for Toviah, which is Hebrew for "God is Good." Tovi is a darling little fellow, affectionate and FAST. Thus the "zoom zoom."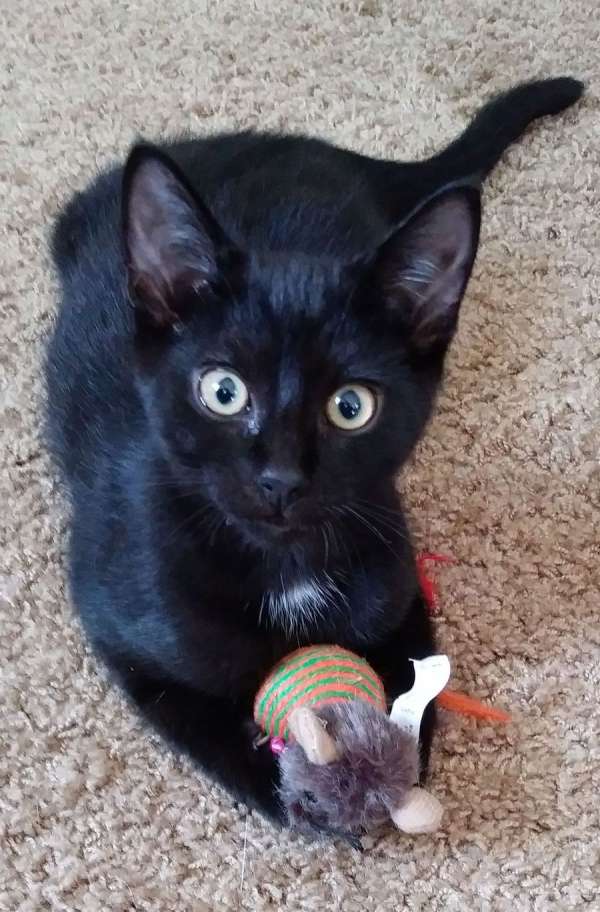 Tovi was born on March 16, 2018. We adopted him June 25th. We love him.
Posted by Peter Falkenberg Brown