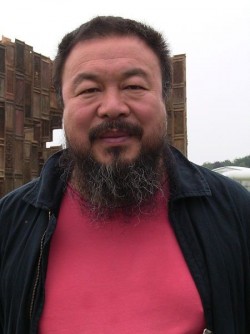 This week at the Hirshhorn Museum in Washington, DC, an exhibit opened called Trace, by Chinese artist, Ai Weiwei.
He was inspired to create an installation using the images of dissidents from countries around the world – people who voiced the cause of freedom, frequently in places where such action resulted in harsh punishment. Many of them are well known, and others are not. Most have been imprisoned or died while standing up for free speech or human rights. Nelson Mandela, Martin Luther King, Iranian journalist and human rights activist, Abolfazi Abodini; Myanmar's Aung San Suu Kyi, and others are included – over 150 men and nearly twenty women.
When the images were gathered for the project, many of the photos were pixelated and hard to see. He got the idea to use one his son's favorite toys, Legos, to recreate the photos featuring the colors of the flags of their native countries. This is the first time he has been able to travel out of China to see his work. This installation was originally shown a few years ago at Alcatraz in San Francisco.
Ai Weiwei said of his fellow freedom fighters: "They lost their freedom because they love freedom. They love freedom for other people and they love freedom for their nation."
Here's a clip:
Posted by Kimmy Sophia Brown
Image(s) from Wikimedia Commons